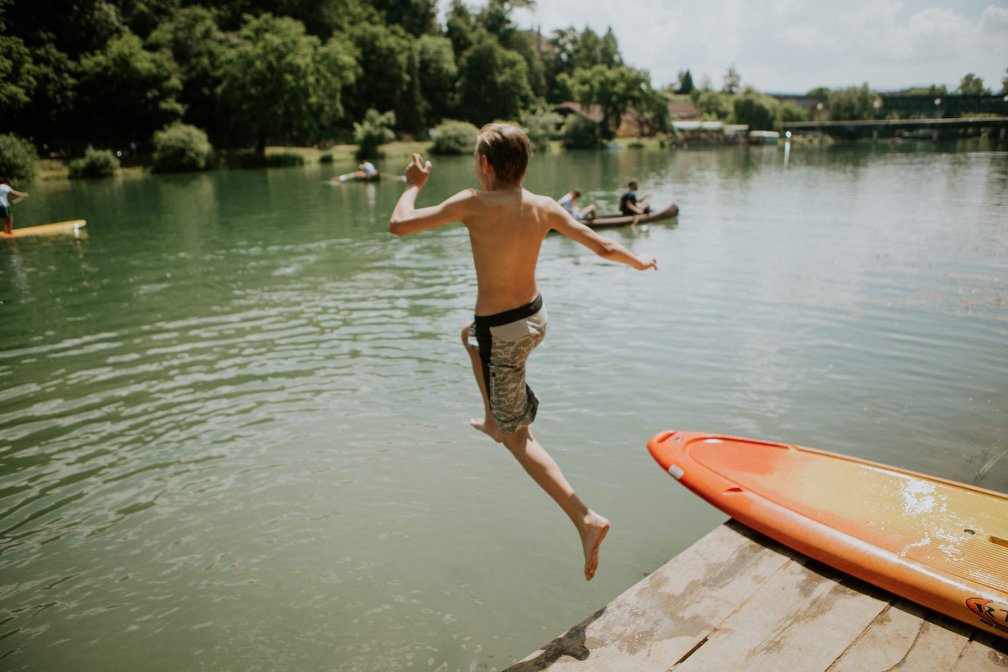 Summer refreshment on the Kolpa and Krka rivers
Refreshment in natural swimming pools is a true balm for the soul and body during hot summer months, and it provides an excellent opportunity for exploring the surrounding area and enjoying hikes or picnics in nature. In general, the quality of bathing water in bathing areas on the Krka and Kolpa rivers, where bathing water quality monitoring is carried out, is suitable for bathing.
Bathing waters have been classified as excellent or good for many years. (ARSO)
Popular bathing places along the Krka River:
Žužemberk (Loka swimming pool), Straža (dam), Kostanjevica na Krki (near the bridge), and in the vicinity of Novo mesto on Loka, Mačkovec and Otočec.
Also visit tourist providers nearby:Guesthouse Koren, Rudolf's raft, Guesthouse Loka, Bar Plaža
Popular bathing places along the river Kolpa:
Prelesje – Kot, Sodevci, Radenci, Damelj, Podbrežje-Fučkovci, Podzemelj, Primostek, Učakovci-Vinica, Adlešiči, Dragoši – Griblje
Also visit tourist providers nearby:Guesthouse Veselič, Guesthouse Kapušin, Glamping Malerič, Kolpa Paradise
---
---