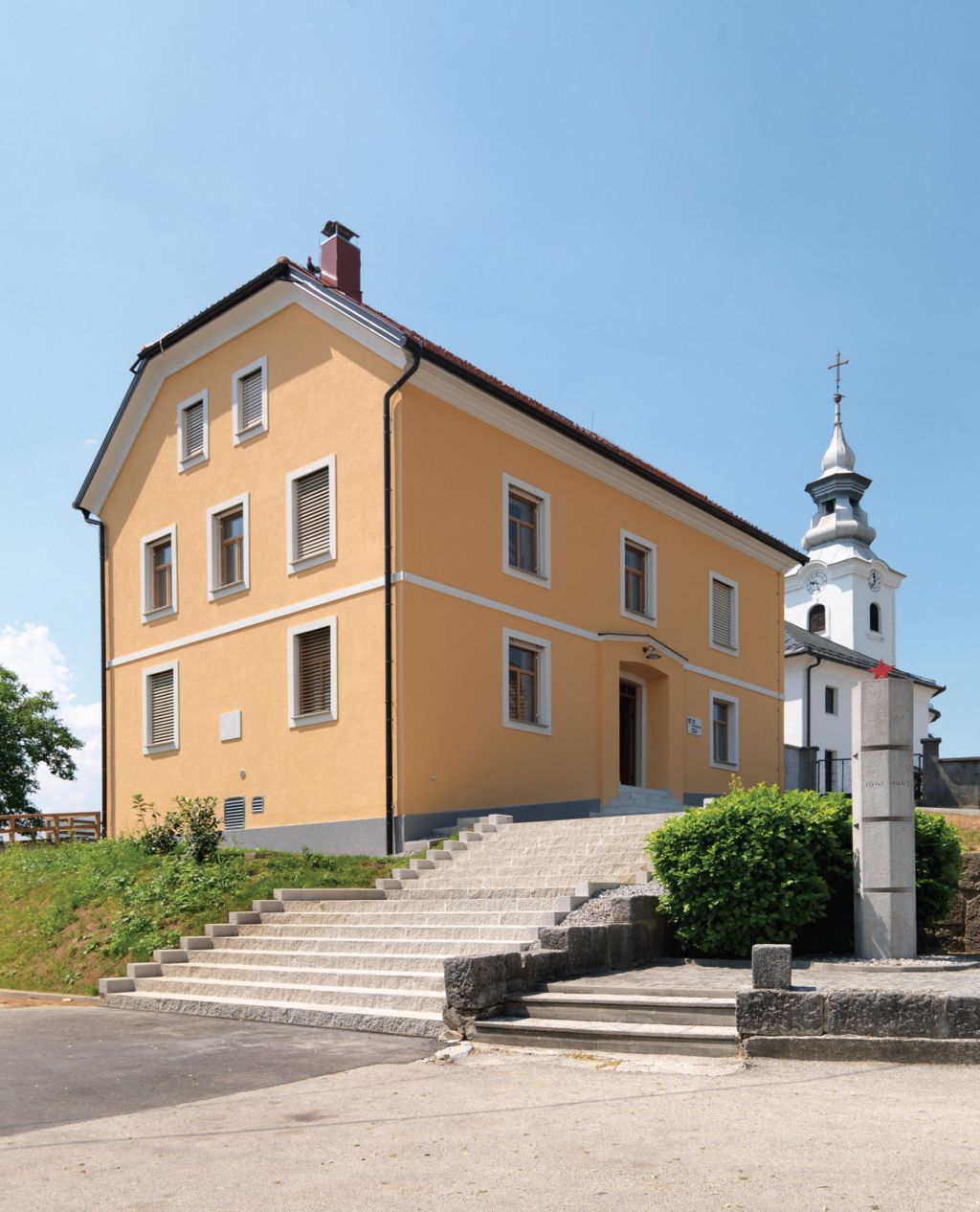 House of Living Heritage
The House of Living Heritage is located at the spot where the old Bela Cerkev primary school used to be.
The House of Living Heritage offers an insight into the lives of the local inhabitants in the Šmarješke Toplice Municipality from different perspectives. Upon entering the House of Living Heritage, you can first watch a presentation film about Šmarješke Toplice in the Zwitter Hall, which is named after the historian Fran Zwitter, who was born in Bela Cerkev.
Since our winegrowers understand the significance of producing good grapes and good-quality wine, the House of the Living Heritage provides them with a state-of-the-art oenological laboratory for carrying out measurements as well as organizing wine-tasting events.
You can get acquainted with the local cuisine in the Room of Living Heritage, where you will also get a chance to participate in various workshops, bread baking, potica making, etc.
In the Room of Creativity you can take part in creative oenological workshops or see a temporary exhibition that's currently on view.
You will be transported into the past in the Land of Archaeology room. Here you can take a stroll through different historic periods such as prehistory, antiquity and the migration period. You can also learn more about the lives of local inhabitants from the 8th century onwards through the displayed replicas found in the wider area of Vinji vrh.
In the Room of Our Ancestors you can get acquainted with the work of influential figures who were born in these parts or lived and worked here (Fran Zwitter, Jože Karlovšek, Janez Zalokar, etc.). The room is intended for lectures, training seminars, workshops, exhibitions, music lessons, activities of cultural societies…
Children can spend some time in the Dwarf's Room, where they will hear about the legend of Vini, the dwarf from Bela Cerkev, and other local folk tales.
The symbol of the House of Living Heritage is the ORANT (praying man).